Current Events: Check out the Centers
DECEMBER 2017 Calendar of Events HERE!
Dr. Martin Luther King Community Center
661 Jackson Road, Newtonville, NJ 08346 (609) 704-7262
Summer Hours:
Monday, Tuesday, Thursday and Friday are 11-7 pm. 
Wednesdays are 9-6pm
MLK Director – Quentin McClendon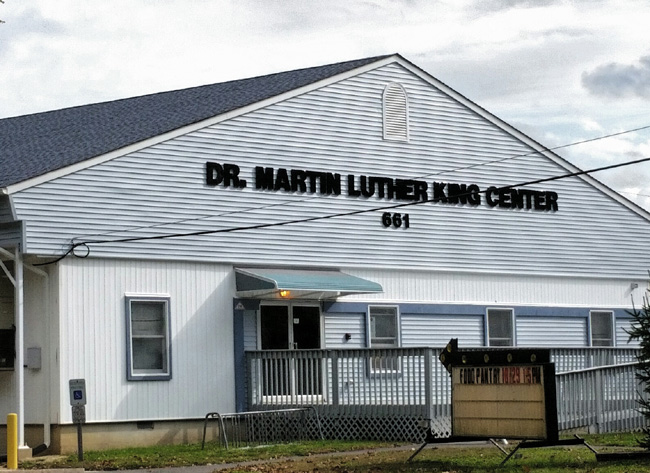 Seniors of Newtonville
The Seniors of Newtonville operate a community food bank at the Center on the 2nd and 4th Wednesday of each month to fight hunger.
Wilder Hines Park – located adjacent to the MLK Community Center
This park is built on a 20 acre piece of land.  There is a baseball field, basketball courts and children's playground equipment.  There is a paved walking path from the King Center around the entire park.  There is also pavilion for picnics.
MLK Peer Leadership Group for High School Aged Teens. Meetings every Thursday 6:30 PM
Contact: (609) 704-7262
Derrick Minor Jr., Minor Adjustment
Brenda Phillips, We Care
DIAL 2-1-1 for Social Services
Atlantic County Department of Intergenerational Services
(888) 426-9243
101 S. Shore Road
Shoreview Building
Northfield, N.J. 08225
609-345-6700
Atlantic County Division of Intergenerational Services prides itself on the programs and services it has made available to our communities for more than 30 years. We serve the needs of families, youth, disabled individuals and senior citizens. Caring professionals are available to provide assessment, guidance, counseling, and information and referral. Individual case management insures a personal connection with our residents to insure that their needs are met.
Seniors Gateway to the US Government 
Social Security Administration

Dedication of Dr. Martin Luther King Community Center

Community Day 2016