Left to right front: Committeeman John Armato, Committeeman John Williams, Mayor Chuck Chiarello, Deputy Mayor Teresa Kelly, Committeeman Steve Martinelli.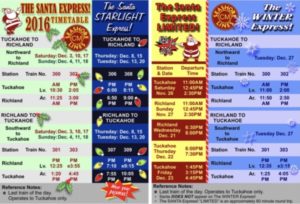 Check out the 2016 Santa Express Schedule. Don't miss out! Click HERE for Flyer
Fall Leaf Collection to begin for DeRosa Drive, Cedar Gardens & Country Club:  To begin November 2nd, 3rd & 4th and Collings Lakes:  To begin the week of November 14th (all weather permitting).
Buena Vista Offers Personalized Brick Pavers with Tree Carving Project.  CLICK HERE for Details on Purchasing a Paver.
Help make our 150th Anniversary a special memory by allowing us to turn this 235 year-old giant white oak into a special carving showing Buena Vista Township's history. Located in Saw Mill Park in Richland Village on US Route 40. We need your financial help to make it happen. CLICK HERE to Help DONATE!