Left to right front: Committeeman John Armato, Committeeman John Williams, Mayor Chuck Chiarello, Deputy Mayor Teresa Kelly, Committeeman Steve Martinelli.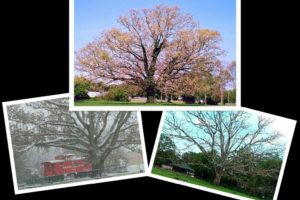 Help make our 150th Anniversary a special memory by allowing us to turn this 235 year-old giant white oak into a special carving showing Buena Vista Township's history. Located in Saw Mill Park in Richland Village on US Route 40. We need your financial help to make it happen. CLICK HERE to Help DONATE!
9-11 Memorial Service with be held at Saw Mill Park on September 11th at 12 noon.
LAST Summer Concert of the season is August 24th. Affordable refreshments will be available.  Click HERE for Flyer.
The Second Annual Buena Vista Township Free Shredder Event will be held on Saturday, September 17th from 10 am to 2 pm (or until the truck is full). Empty your medicine cabinets and bring small electronics to recycle.