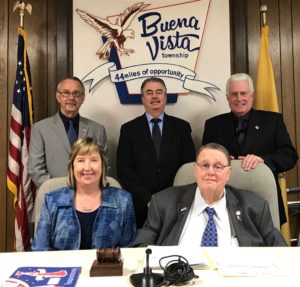 Seated Left to right: Deputy Mayor Teresa Kelly and Mayor Chuck Chiarello Standing Left to Right: Committeeman John Armato, Committeeman John Williams, Committeeman Steve Martinelli.
On SALE! 2017 Santa Express Tickets
Starting with November 25th. Check out the Santa Express and the Santa Starlight Express Trains. Click HERE for Tickets

18th Annual Tree Lighting and Arrival of Santa Claus, Friday Dec 1st! 
November Calendar Events – MLK Community Center

Fall Leaf Bulk Pickup
DeRosa Dr., Cedar Gardens & Country Club – First Collection is November 6th, 7th & 8th – Second Collection is the Week of December 4th
Collings Lakes – First Collection is week of November 13th and Second Collection is week of December 11th
No Bagged Leaves Will Be Accepted